~Harry H Long
FIND YOUR VOICE
2018 / Indican / 100m / NR
streaming on Apple TV, DirecTV, Google Play, Prime Video, Fandango NOW +
Young Maori musician Elvis (Adam Saunders – yes, Saunders, not Sanders) is trying to make a go of it in Sydney. The problem is he has no talent (for rap anyway) but such a huge ego that he bursts in on producers who have turned him down, insisting there's been some mistake. (The character would be insufferable if played by an actor without Saunders' adorably winning presence.) When he wins the lottery (the amount is never mentioned but it would seem to be millions – enough to fill a good-sized duffel bag) he heads back to New Zealand, along with his music shop employer, Roadie (Michael Long), to visit family. He's also made a date with a recording studio. In Kiwi he re-encounters Princess (Keisha Castle-Hughes), who he'd clumsily and unsuccessfully tried to pick up back in Australia. She's also packing cash (only a backpack full however) destined for delivery to a local thug. When her car breaks down she reluctantly accepts a ride in Elvis' newly acquired RV. Any chance for romance vanishes when Elvis accidentally burns her backpack to ashes.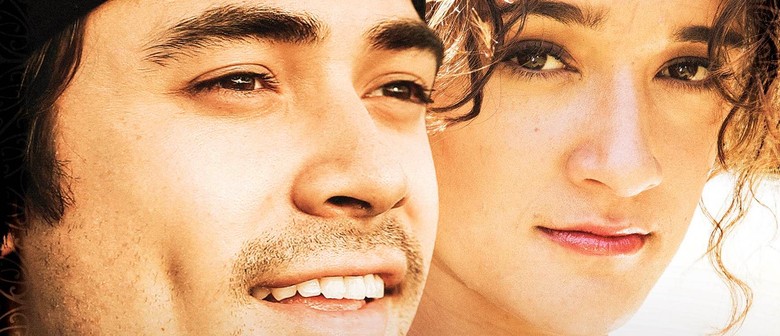 So, in between brief visits with relatives and hearing their music, plus sessions at the recording studio (where he's clearly being ripped off by producers who think he's awful but find ways to draw things out and milk him for more money), our trio also spends time running from the thug. It's your basic finding-his-roots endeavor and co-writer/director Chris Herd has found little new to add to the idea. There is however the New Zealand scenery (gorgeously photographed) and the primarily indigenous cast, all of whom are excellent. Given the casting the film is sometimes more a celebration of culture than about Elvis' journey and that's when it's at its best (I'm not entirely certain Elvis really finds his roots or a kind of music that's true to him – or really loses his massive ego). Familiar set up notwithstanding, this is an effervescent film, sharply paced with solid writing and a delightful cast. It's worth your time.
FROM NINE TO NINE
1936 / Alpha Home Entertainment / 62m / $6.98 / NR
I am an unabashed fan of director Edgar G. Ulmer who spent the majority of his career making silk purses out of Poverty Row projects. Maybe the scripts and the acting weren't all they might be but the visuals were invariably impressive – all the more so as he was usually confined to a one week shooting schedule. Shortly after his exile from Hollywood for having fallen in love with the wrong woman, Ulmer and his wife-to-be Shirley (still using the name Sherle Castle) trudged off to Canada to take on his second assignment as a director for hire (the first was a western that I have yet to see but the very idea of an Ulmer western is intriguing). Accompanying them were actors Ruth Roland (star of silent serials whose career had withered with the arrival of sound), Roland Drew and Kenne Duncan (billed here as Kenneth and who would write the script from Ulmer and Castle's story). It's a murder mystery revolving around the theft of a diamond and Roland portrays a gem expert who may also be a jewel thief. Reportedly Roland hoped this production would jump-start her career. It didn't however and her death the following year at the age of 45 is only partly the reason.
Much of the acting here is not terrific but then a better script might have elicited better work. There are a few witty lines scattered about, possibly by accident, because the majority of the dialogue is mediocre. But those who are obsessed with Ulmer, like me, or just fascinated by a filmmaker who could make something out of next to nothing should give this disc a spin. Ulmer was given a Montreal hotel for his filming location so the "sets" bely the miniscule budget and this is as much an Art Deco feast as the director's "The Black Cat". (Possibly a bit too much as even the police inspector's office is in the same style as the victim's lavish apartment, with curved white walls and chrome striping.) Ulmer's visual syle is in full force, with long takes and a mobile camera punctuated by startling close-ups – very close close-ups in a sequence of police calls going out. Is it a great film? Well, no… it's not even a very good one and certainly not amongst Ulmer's best of his threadbare efforts; it's on a par with his "Moon Over Harlem" in showing that, at least visually, he had a genius for making something arresting from the most uncompromising material.
GOLIATH AND THE SINS OF BABYLON / THE REBEL GLADIATOR
1983 / Alpha Home Entertainment / 172m total / $6.98 / NR
In the interest of full disclosure I should confess that I retain a fondness for Italian strongman films – or more properly peplum films, named for the miniskirt worn by the heroes. When I was a young gay lad in the early 1960s these (and Tarzan flicks) were as close as you could get to filmic appreciation of fit male bodies. I wonder if the Neopolitan filmmakers realized that a healthy portion of their audience was gay men? (I'm pretty sure some of the performers were; Richard Harrison. Ed Fury and others did a great deal of "physique" photography aimed at precisely that audience.) Of course the adventures of Hercules, Samson,Ursus, Maciste and, yes, Goliath were intended for juvenile males of all persuasions and the top-billed movie in this set is one of the best. The story has the country of Nefer forced to pay tribute to the conquering Babylonians by annually handing over 24 of their loveliest virgins. When one of the maidens tries to escape and is manhandled by a guard Goliath (Mark Forest) intervenes and as a result is recruited by the resistance. It's a fairly simple plot but it's realized on an epic scale with Goliath fighting all the guards (who conveniently come at him one or two at a time) and winning a chariot race; there's a sea battle and ultimately there's an assault on Babylon itself (the same assault as in "Intolerance"?). Action fans will find this one exciting sequence after another.
Director Michele Lupo manages a few nice touches along the way; my favorite is when a villain, skewered on Goliath's sword caroms into a gong before falling dead. The film is gorgeously photographed and Alpha has located a stunning widescreen print. Such, however, is not the case with the "Bonus Feature", which is from a faded (as only Eastmancolor can fade) pan-and-scan source. That's not much of a loss as this Ursus (Dan Vadis) outing has been realized on a much thriftier (much!) scale. An uprising is being plotted against the cruel emperor of Rome (Alan Steele, who headlined more than a few peplums in his day, but rarely as the villain). There's always some tyrant needing to be brought to heel in these flicks. The rebels are all gladiators, using their training to get buff for the eventual uprising. Ursus is at first reluctant to join them as he's a Christian and being a gladiator means killing people, which he eschews. (And just what kind of uprising us it gonna be anyway when the members of your rebel band are regularly killing each other in the arena?) As peplums (pepla?) go this one is just average.
THE GOOD FIGHT, Season Four
2020 / CBS DVD, Paramount / 341m (2 discs) / $39.98 / NR
I've had no opportunity to view earlier seasons of this follow-up series to "The Good Wife". I don't usually opt to review TV series if I can't get review copies of them from the first season (too much and sometimes impossible catching up) but in this case the reason I did so can be summed up in two words: Christine Baranski. I've adored her since I first saw her in "Cybill" and it's about damn time she headlines a series rather than merely being a supporting cast member. The new series started when Diane Lockhart (Baranski) lost her senior partner position (and her savings) after a financial scam that also destroyed the reputation of her goddaughter Maia (Rose Leslie, returning from "Good Wife"). They joined Lucca Quinn (Cush Jumbo, also returning), Diane's former employee, at a new law firm which, in this season has been bought by a multinational law firm (which wants a primarily AA firm amongst its holdings). This is of enormous personal financial benefit to the partners but also makes them subject to the caprices of their new bosses, one of whom, Gavin Firth (a surprisingly elfin John Laroquette) occupies a lavish suite a floor above the law offices.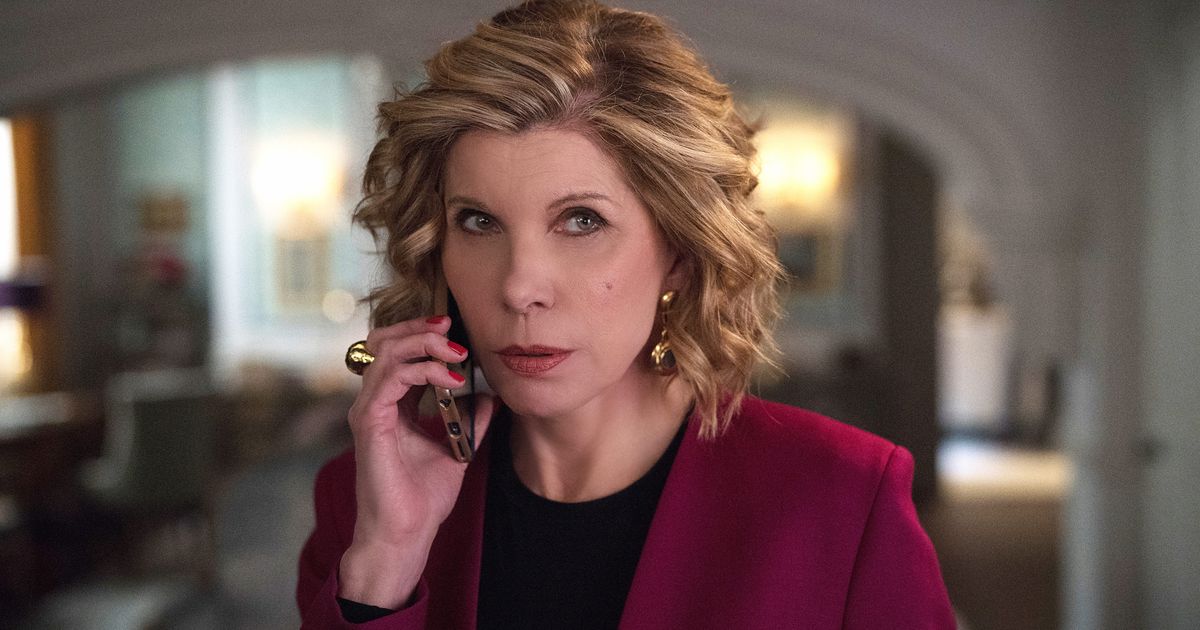 The show is quirkier and more comedic than I recall "The Good Wife" being (bearing in mind it must be five years since I reviewed that show). Firth is given to starting meetings with Zen parables that have no seeming relevance and there's a season long quest (unresolved) regarding a mysterious memo that causes cases to "disappear" and woe be it to the judge who ignores it. The season opens with a "Twilight Zone"-like episode where Diane finds herself in a world where Hillary Clinton is president. Her delight (it's a very left-leaning program – fair warning) is tarnished by finding other things are not so sweet – Harvey Weinstein is still a respected Hollywood producer for one thing. Another episode centers on a crudely salacious play, written by a former employee (Jon Michael Hall, late of "Elementary"), that satirizes the firm. Michael J. Fox returns as a not entirely competent lawyer who uses his disability to gain sympathy from judges and juries – and it's always good to see Fox. I can't help but wonder if the tone is due to Baranski (who's an executive producer) even though the show's creators, Robert and Michelle King, have been responsible for offbeat series in the past (such as the certifiable wackdoodle "BrainDead"). But Baranski's performances have always been quirky and this is very much her show even though she's part of an ensemble – and what an ensemble. I wish I'd seen the first three seasons.
THE SHADE SHEPHERD
2020 / Indican / 101m / NR
streaming on Apple TV, DirecTV, Google Play, Prime Video, Fandango NOW
Pike (Randy Spence) is beyond messed up in the opening scenes of this excellent indie production. I lost count of the substances (and couldn't even identify some of them) he's shown introducing into his system as he heads toward a blackout in the RV parked on the property of his psychiatrist brother, Jack (Jordan Hodges). Pike is clearly headed toward self destruction and he may have achieved it because during this blackout he is accused of getting into a bar fight and killing a man. Even though his wife, Stacy (Carolyn Newton, excellent in too brief a role) is imminently due to give birth to their first child, Jack undertakes to smuggle Pike across the border to Canada using back roads – and no roads at all for that matter as a good deal of the journey is through forests. Things go awry from the very start – they lose their tent and the hastily gathered provisions, then the map is lost… and all the time Pike is detoxing. Luck is sometimes with them as when they discover an untenanted house and have the chance to eat, bathe and sleep in beds (though the process of becoming clean and sober doesn't allow Pike to get much benefit from the last).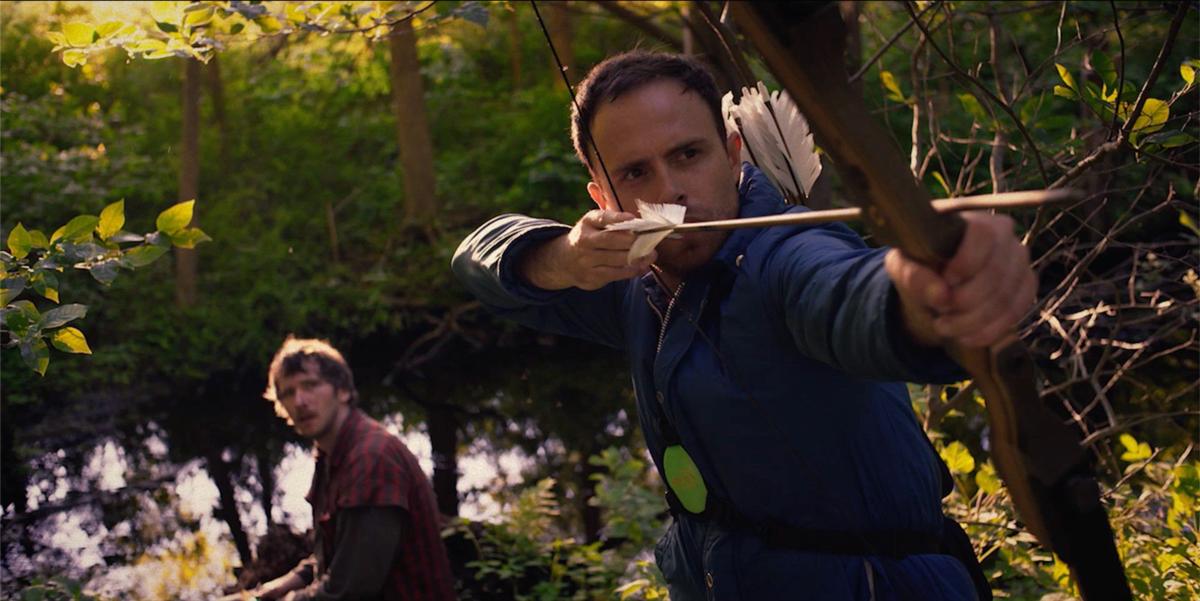 As they make their way uncertainly toward the border the brothers stumble onto their childhood home and prompt possibly the most interesting part of the film. We learn there was an abusive father who untimately abandoned the family and that Pike dropped out of school to support his mother and sibling. This does not quite rationalize Pike's descent into addiction but it's understandable how someone who sacrificed his youth would only want to party hearty once mom was gone and his brother was successful. As you've likely determined the bulk of the film is all Spence and Hodges and both men are excellent – as indeed they'd have to be to carry the film, one that's heavily dramatic. Spence's portrayal of a man going very cold turkey is inherently more showy and he makes it painful to watch. But Hodges (who co-wrote the script with director/photographer Chris Faulist) is no less intense in a quieter way as he strains to complete his mission in time to be with his wife as she delivers. The film is very much on their shoulders and the shoulders are equal to the load. Faulist has directed with a sure hand, setting the angst against magnificent and contrastingly tranquil scenery that's gorgeously photographed. The handling of the landscapes through which the men move is inspired. I'm always tickled when independent – and invariably financially strapped – productions make a success of their limitations (in this case small cast and largely outdoor locations) and this is a case where the debits are assets. A terrific film. Don't miss it.