~Harry H Long
FELIX THE CAT
1922-30 / Alpha Video / 73m / $6.98 / NR
Created in 1919 at the Pat Sullivan animation studio (though actual credit is usually given to Otto Messmer) Felix was initially a rascally stray generally involved in promoting a meal for himself, as often as not by sneaky means. One short presented here (of the hundreds produced) has him trade babysitting chores for a meal but he was rarely so aboveboard. Aiding him in his schemes is his magical tail, which he could detatch and transform into anything he liked; in one toon collected here he transforms it into a lasso that takes on the shape of a horse and then becomes said equine – yes, there's a high dose of the surreal here. Like Chaplin his name on the theater marquee was enough to bring in patrons (Sullivan had earlier done a series of Chaplin cartoons and certain aspects of the Little Tramp's personality made their way into Felix). His popularity was such that his likeness was reproduced on hundreds of products from plush toys to that well-known wall clock in what may have been the first example of mass marketing tied in to a movie character; Walt Disney would later take a cue and now it's nigh impossible to find a film or TV series that doesn't have some sort of product tie-in.
Felix's popularity waned with the arrival of sound; Sullivan resisted doing Felix talkies initially, which lessened the cartoons' appeal; when he finally did make he transition the cartoons were not popular. A mid-1930s attempt to resurrect the character went nowhere (though a comic strip continued well into the 40s) but an early 1950s syndicated batch of shorts – where a bag of tricks that could transform into anything the feline wished replaced the magical tail – was produced with some success (260 shorts were produced). It is likely boomers know the character from these adventures that pitted Felix against a mad doctor type and others desirious of obtaining the magic satchel. Felix was made more warm and fuzzy; only his likeness is similar to the cunning stray personality evinced here. While the Sullivan era shorts are smoothly animated everything is a simple line drawing (with some gray shading) and the silent film approach of everything seen in long shot is taken; close-ups are rare. There is a certain charm lent by the technique and the films are fun – I particularly liked the one where the town cats go on strike – hut be aware several contain offensive racial stereotypes common to films of that era.
MINUTE BODIES: The Intimate World of F. Percy Smith
2017 / Icarus Films Home Video / 53m / $34.98 BR-MOD / NR
Naturalist, inventor and pioneering British filmmaker F. Percy Smith (1880-1945), working in a north London studio in the first half of the 20th century, developed time-lapse and micro-photographic techniques to study nature and unlock its secrets. From the growth and budding of tiny plants (or even their movements as they track the sun) to single celled organisms, Smith explored – and captured on film – the smallest of nature's creations. Working with both the Royal Navy and British Instructional Films, Smith was apparently fiendishly devoted to his pursuit, reportedly often working on several films at the same time. Divorced from their scientific function and gifted with a delicate, nigh ambient score by Stuart A. Staples of the alternative rock group tindersticks, collaborating with Thomas Belhom and Christine Ott (Staples also directed the film), it becomes trippy, as we used to say back in my youth (when we probably would have enjoyed it with a certain herbal substance). These black and white images become transfixing, possibly all the more so because we have at best only a general idea of what we're observing. I'm torn between thinking subtitles explaining what is onscreen would have been a nice touch and thinking it's best these images remain somewhat unknown. As it is this could just as easily be footage from the Mars Rover; the result is mesmerizing.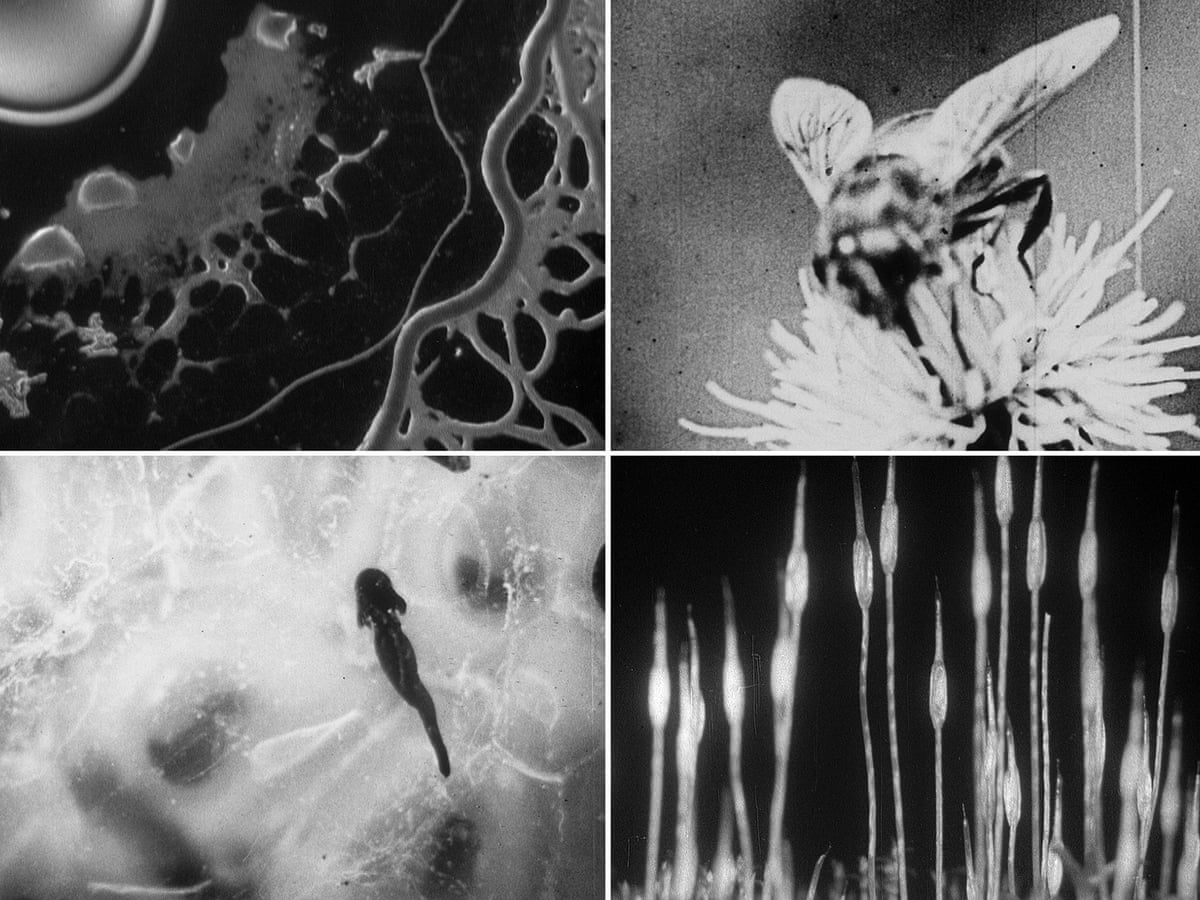 WIFE OF MONTE CRISTO
1946 / Alpha Video / 79m / $6.98 / NR
By now it's probably known that I'm fascinated by the work of director Edgar G. Ulmer and so I'm self-indulgently going to devote more space than ususl to this title. For years I'd only seen his more readily available films – "The Black Cat" (of course), "Detour", "The Man from Planet X", "Bluebeard" – courtesy TV showings (I thank a northern PA public television station for broadcasting "Club Havana" a couple times). Back when I was reviewing for Filmfax a company called AllDay put out a number of his titles on DVD and I was introduced to "Strange Illusion" (a modern retelling of "Hamlet"), the extraordinary "The Strange Woman" and the equally astonishing "The Pirates of Capri" (both of which display what Ulmer could do when working with a decent budget). Given they only dealt in Ulmer's work AllDay served a distinctly fringe market and soon went out of business before getting to this title that was part of the director's tenure at Producers Releasing Company, considered the bottomest of the barrel of Hollywood Studios. Ulmer was a kind of artistic and technical director for PRC (he started out as a set designer) and so directed his fair amount of schlock to fill out the schedule ("Girls in Chains" anyone?), but unlike fellow Poverty Row studio Monogram (which was all schlock) PRC dabbled in more artistic endeavors from time to time and Ulmer was the one responsible for those both as director and likely for getting them on the schedule, sometimes despite misgivings by studio head Leon Fromkess, who only allowed "Bluebeard" if it was made in a single week. It is important to remember that all his PRC films were made in just one week.
With Monte Cristo – or more accurately Edmund Dantes – his kith and kin doing well with audiences, Fromkess determined he too needed a relative and tasked Ulmer (probably the only director at the studio capable of realizing a period swashbuckler on PRC's parsimonious budget) with coming up with a story and directing the production. Said story involves Dantes now taking on the role of The Avenger, clad like Zorro and interrupting the shipments of a bogus plague cure that consists of mostly water and a few poisonous colorings (Hmn… Hydroxychloroquine or ivermectin anyone? Who knew a budget programmer from the mid-40s could be so relevant?) The prefect of police (John Loder) is in financial cahoots with the manufacturer (Charles Dingle) of this potentially lethal snake oil so he desperately wants to unmask The Avenger. When Dantes (Martin Kosleck) suffers a wound that would give away his identity he hies off to his hunting lodge, but events transpire that force the missus (Lenore Aubert) to don the black cape and slouch hat. It's very much a programmer but Ulmer invested everything he had to make it stylish with his trademark dramatic closeups and chiaroscuro nighttime scenes. There are some online comments that the day for night scenes are too dark to see what's going on but that's not the case here; this is a beautiful print. And who knew Ulmer could stage sword fights that rival Michael Curtiz? (Okay, I did, but I've seen "The Pirates of Capri".)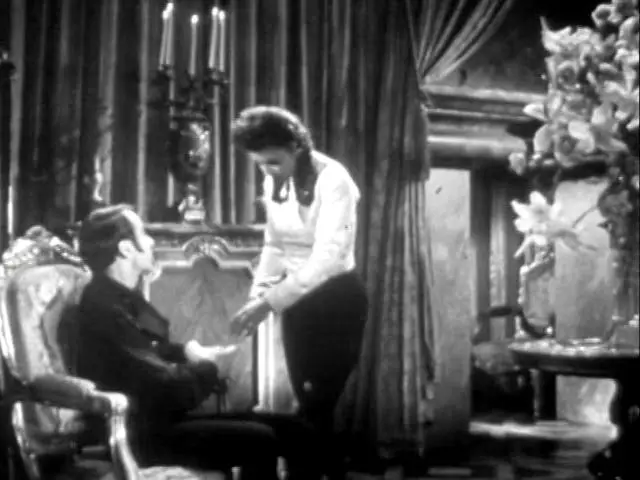 Ulmer knew his Dumas pere; Haydee, the woman who nurses Dantes back to health after his escape from the Chateau d'if, is ignored in nearly every adaptation of the novel; it makes some sense that Dantes would marry her rather than his erstwhile fiance (who has married another in any case) and the novel does end with Haydee declaring her love for him. The corrupt prefect, Villefort, and drug manufacturer Danglars are ported over from the novel, their fates there simply ignored so they can be struck down again. The film looks lavish but its constrained finances are betrayed by certain "marble" columns reappearing in various sets and a large window unit in at least three sets suggests redressing and revamping of the same set (but who save the likes of me notices such things?). Ulmer and Hammer's Bernard Robinson would have got along famously. Also behind the scenes is composer Paul Dessau replacing Ulmer and PRC's usual Leo Erdody who thankfully must have been otherwise occupied. Dessau was a German emigre who turned out a handful of Hollywood film scores (including the Dracula segment of "House of Frankenstein") during the 40s.
The cast is impressive for a Poverty Row though admittedly not stuffed with A-listers. Loder and Dingle come close. The former was most often the second male lead or a supporting character in A features such as "Now Voyager," but at the 40's waned he was more often in B films, though there at least he played the lead (his turn in "The Brighton Strangler" – a precursor to "A Double Life" – is worth checking out). Usually a good guy he's excellent as the charming villain whom will shoot a collabortor in the back when threatened with exposure. Dingle was always a character actor but usually in such tony A films as "The Little Foxes". His people-will-die-but-I'll-be-rich conniver here is another memorable portrait; both he and Loder portray characters who seem to purely enjoy their malevolence. The diminutive (5'7") Kosleck is an unlikely choice for Dantesl another German émigré he spent much of his Hollywood career playing villains, especially Nazis, including Goebbels on five occasions. Casting him as the hero was an odd decision but he's quite convincing in the role. Aubert is possibly best known for being thrown out of a window by the Frankenstein Monster' her nearly two decade career rarely handed her a role of any consequence. Adding to the foreign accent melange are Eva Gabor (yes, Eva Gabor) Virginia Christine and Eduardo Cianelli (I love Eduardo Cianelli). Aside from its inadvertent relevance it's a lovely romp with Ulmer suppressing his usual dark side.