~Harry H Long
ALL TOO HUMAN
2018 / Random Media / 96m / $14.95 / NR
I'm not certain I got the point (or that there was one) of writer/director Travis D. Brown's and co-director Mandy Stockholm's film but I was never less than engrossed and that was chiefly due to the performance of Jeffrey Arrington as Mark, a man who has determined to end his life. He's suffered from years of depression, his girlfriend has taken up with his best friend and, to judge from the late notices on the bills piled up on his table, he's currently without income. But his efforts to snuff it are in vain; in the course of the film his pistol jams, a passerby yanks him back onto the sidewalk when he tries to step in front of a bus and when he throws himself off a tenth story balcony he merely lands on the one below. Now this idea is rife with possibilities for black –stygian black – humor. But Brown is having none of that it would seem (though the ending might suggest otherwise – maybe I should give the film a second look). Rather as each of Mark's attempts goes awry his savior expounds on the reason for living based on one faith or another (I kept expecting the film to resolve as Christian propaganda but thankfully that isn't the case).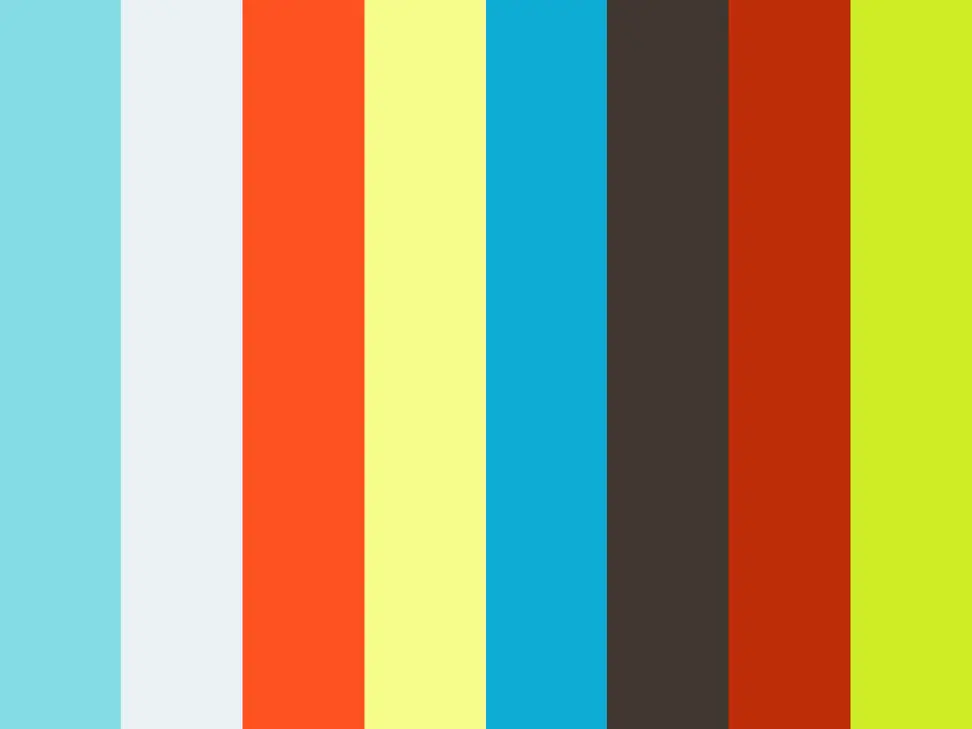 What we have here strikes me as the cinematic equivalent of a term paper on comparative religions with the conclusion that none if them are worth a lick if your life sucks. (True believers in whatever credo they follow would of course disagree that faith is a comfort in times of trouble and if your life is woebegone your faith is weak.) That is voiced in Mark's comment, "Human beings have no reason to live outside biological function. Anything beyond that is simply fabricated." I was glad to discover, per IMDb that Arrington is a very busy performer because he's the best thing in this movie; hopefully some fame and quality projects will come his way. Some of the other acting here is just plain awful and the best I can say for Brown's directing is that he got it in the can. Given this is his debut effort (and he was probably working with a short schedule and a miniscule budget) that alone is an accomplishment. But maybe until he's got that part down he should let other people do the writing.
FACELESS
2021 / Indican / 97m / NR
streaming on all major platforms
Back in what must have been 1963, based on when my parents started allowing me to go unsupervised to the movies (and when all the theatres were still downtown), a double bill of "The Manster" (an undeservedly neglected film) and "The Horror Chamber of Dr. Faustus" arrived in town. Horror movie loving kid that I was I attended. I had probably already seen "Pit and the Pendulum" and "The Curse of the Werewolf" at that point but I was in no way prepared for the crucial scene in "Faustus", a dubbed and slightly edited version of Georges Franju's "Les yeux sans visage" ("Eyes Without a Face"). The story concerns a a surgeon who is trying to repair his daughter's countenance, disfigured in an auto accident, by grafting the faces of kidnapped young women onto hers. Midway through, the surgery is depicted in a scene that was so graphic for the time (and remains quite startling) that some audience members fainted (for the record this 12 hear old did not and may have sat through the film for a second view). I mention this because Michael Sarmiento's film owes something to Fanju's (available from Critereon and worth seeking out); it even features a similar, but far grislier, face-lifting scene.
His story involves a fellow named George (Brendon Sexton, III) who is on the run from gambling debts (there is a scene of dog fighting I found far more disturbing than the surgical procedure) and gets a new face. Theoretically these are from deceased donors (who no doubt signified their intentions when they renewed their driver's license) but some doubts arise when, upon release from the hospital, George is stalked and ultimately assaulted by a hoodie-wearing man who has no face. George is also being pursued by men who want to collect the gambling debts, or exact some other payment. But George has no memory, only disorienting flashbacks, something he is told is sometimes a side effect of the procedure, though he's promised his memory will return. He is given a few clues, such as that he had worked in a bar, but supposed former acquaintances shun him. He's befriended by a mysterious woman named Sophie (Alex Essoe) who is his only – and only briefly – visitor in the hospital. This is a tight, well-acted little thriller whose ultimate revelation I doubt you'll see coming (I didn't). If you can get past the gruesome visuals, you'll find it absorbing.
GIANT FROM THE UNKNOWN
1958 / The Film Detective / 77m / $24.95 BR / NR
Perhaps the passage of years has given some sort of nostalgic gloss to the low budget horrors of the 1930s and 40s that those of the 1950s have yet to acquire. Or perhaps it's time to admit that, with rare exceptions until the arrival of Hammer Studios, independent genre productions were mostly crap. Those of the preceding decade at least tried to emulate the look of major studio product by being shot primarily on soundstages; those of the 50s were a lot of outdoor affairs like the cheapo cowboy movies. Indeed they were sometimes referred to as "backyard" productions. Take this little opus about a depraved and gigantic resuscitated Spanish conquistador wreaking havoc in a small mountain town filmed entirely in a small mountain town. The only interior is a diner and it's a real one. Now this is not the absolute worst of the decade's indie genre flicks – it's not even director Richard Cunha's worst film – but it doesn't transcend its budget limitations (it's no "It! The Terror from Beyond Space") and the script is a snore; commentator Tom Weaver has plenty of time to offer background info because nothing much is happening.
It takes a good long time before our slumbering giant (Buddy Baer) awakens (a very effective moment) even though there's been a horrible murder and cattle mutilations (could it have been… aliens?) before that happens. And there's a surfeit of him merely lumbering about the mountains afterward, relieved by a couple (mostly offscreen) murders. The cast is good though you've likely never heard of most of them; the best known is Ed Kemmer who, at he time of filming, had played Commander Buzz Corry for five years on TV's "Space Patrol". He also starred in Bert I. Gordon's "The Spider" the same year but his career was primarily in television and, ultimately, in soaps. Former oater star Bob Steele has a significant role and Morris Ankrum (you'll know his face but odds are you've never known his name) has a meatier role than usual. Cunha directed four horror/sci-fi cheapies the same year but he was primarily a cinematographer and serves that function as well here so the film looks good… very good in fact. Speaking to its short shooting schedule is that cast and crew woke up to a surprise snowstorm on the final day and soldiered on anyway. It actually adds a nice touch to the finale.
THE INCREDIBLE 25TH YEAR OF MITZI BEARCLAW
2019 / Indican / 96m / NR
streaming on all major platforms
Incredible may be meant ironically because nothing – well not much anyway – out of the ordinary happens to the titular character (MorningStar Angeline) during the year that passes after her quarter century natal day. She's in the big city (Toronto) and set on getting into a fashion design school so she can create hats that will "save the world." A letter from her father (Billy Merasty) sends her home because it suggests her mother is dying. Once there – a fictional island reservation represented by the gorgeous Atikameksheng Anishnawbek First Nation Reserve in Ontario – she discovers that mom (Gail Maurice), the nastiest, most unsupportive mother ever, may be ill and soon in need of dialysis but scarcely at death's door. Still, dad is clearly overwhelmed and she discovers she's needed more than she realized so she extends her stay, much to the bafflement of her aspiring photographer and boyfriend Ringo Leaves No-Shadow (Vance Banzo). She finds herself attracted to ferryman Honeyboy Yellowdog (Ajuawak Kapashesit) to the consternation of a childhood enemy who considers him her boyfriend.
Now that basic set-up might remind you of a Hallmark Channel Christmas movie where the young woman returns home from the big city to her wackily dysfunctional family and finds romance and all her dreams in the place she couldn't wait to get away from (which is sort of the plot of the film of "The Wizard of Oz", come to think of it). But the honesty of the writing by director Shelley Niro (with two story editors credited, something I've never seen before – but if it's responsible for a film this clean, with no wasted moments there ought to be more use of them) as well as the inclusion of, for lack of a better term, dream sequences where Mitzi enters the spirit world. Despite the sometimes grim material (there are two deaths, one of a major and very likeable character) and the understated evidence of poverty, the tone is seriocomic. It's an intimate film of small moments – some nigh non-events such as Mitzi bringing her father a sandwich so they can watch TV together – and tiny details acutely observed. You get to known these people and when one says, "I'm dying and it hurts", it affects you. I don't know that Mitzi's year is incredible but her film surely is.
THE TWILIGHT ZONE, Season Two
2020 / CBS DVD, Paramount / 385m (3 discs) / $39.98 / NR
Some years back I was at a bar with friends and the subject of the original TWZ came up leading to a veritable orgy of remembering various episodes. Remember the one of the young woman getting plastic surgery?… Remember the one where the aliens had a book called "To Serve Man"?… Remember the one where the kid wished people into the cornfield?… and so on. I think an hour must have passed as we recalled episode after episode. And this gathering was a good 30 years after the show was broadcast. A week after sampling my way through the second season of this new incarnation I was hard pressed to remember anything except one of them starred Christopher Meloni. Not that some of the stories aren't interesting. The one with Meloni had him and his wife packing up their late daughter's things when an alien creature appeared in their basement and took on the likeness and memories of the young woman. Another is about a bank robber who suddenly is able to switch bodies with other people and thus avoid capture. The opener posits a man who starts to "hear" a woman's thoughts in his head. He becomes obsessed with her and, on finding out she has an abusive husband, he determines to rescue her.
The main reason Rod Serling's original is so memorable is because – at least in it's first four seasons – of its half-hour format (half hour dramas were a thing back in the day). The twist endings were a real surprise (such as alien tome being a cookbook as you probably know). When CBS forced Serling to expand to an hour (because half hour dramas were no longer a thing) it faltered and the network soon wished it into the cornfield (and has ever since been trying to resurrect it). With an hour's running time (including commercials of course) there's plenty of time to suss out the resolution well before the show actually gets there and so the element of surprise – and memorability – is missing. There's also an ironic slyness to Serling's delivery that makes it clear no matter how philosophical his musings he's also presenting a grand joke with the O'Henryesque resolutions. This is entirely missing in producer Jordan Peele's commentary; maybe it's just his deeper voice but the guy used to be a comedian for gosh sake. (I also am bothered in a way I can't quite articulate that Peele takes an onscreen credit as The Narrator, something Serling didn't deem necessary.) But why flog a defunct equine? CBS has decided once again to cancel TWZ.